Description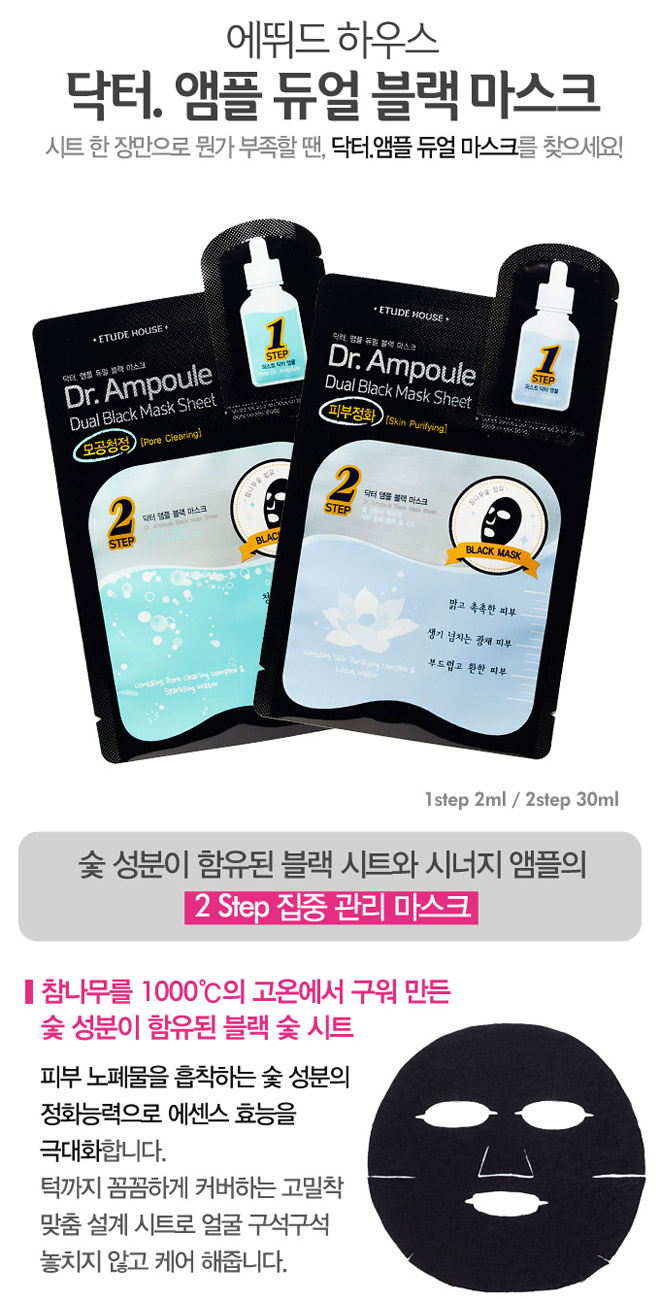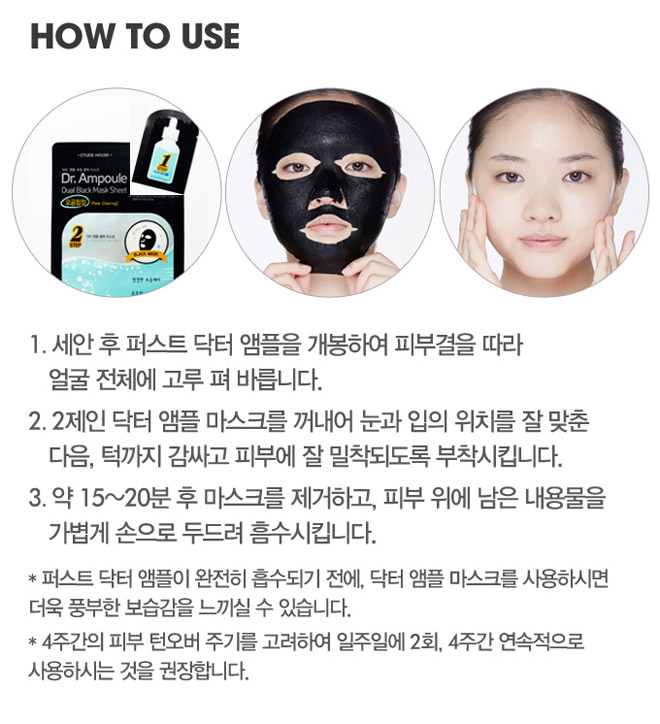 Product Information
Product: [ETUDE HOUSE] Dr.Ampoule Dual Black Mask Sheet 2ml+30ml
Volume: 1step 2ml + 2step 30ml

- Clean pores (chestnut shell,tea tree leaf , peppermint, papaya leaves, lemon extract, Artemisia Princeps Leaf Extract)

- Skin cleansing (Black tea, lemon balm, rose hips, Black Pearl, Mulberry, snow lotus extract)



[Clean pores]


1 Step first Dr. ampoule uses tonic water.

Sebum control and pore cleansing ingredient gives clean and silky pores.

[

Skin cleansing]

1 Step First Dr.Ampoule contains lotus water.

Skin soothing and brightening ingredient gives bright and vital skin care.

How to use :


1, After face wash ust 1 Step first Dr.ampoule to apply evenly on the skin.

2. Apply 2 Step mask onto face, remove after 15 to 20 minutes.

* Before first Dr. Ampule absorption, apply Dr. Ampoule mask for rich moisture.

* Considering 4 weeks skin turnover, use 2 times for 4 weeks.


Tag : etude house mask sheet, etude house black mask, dr ampoule dual black mask sheet, pore clearing