Description
Regular Size (150ml)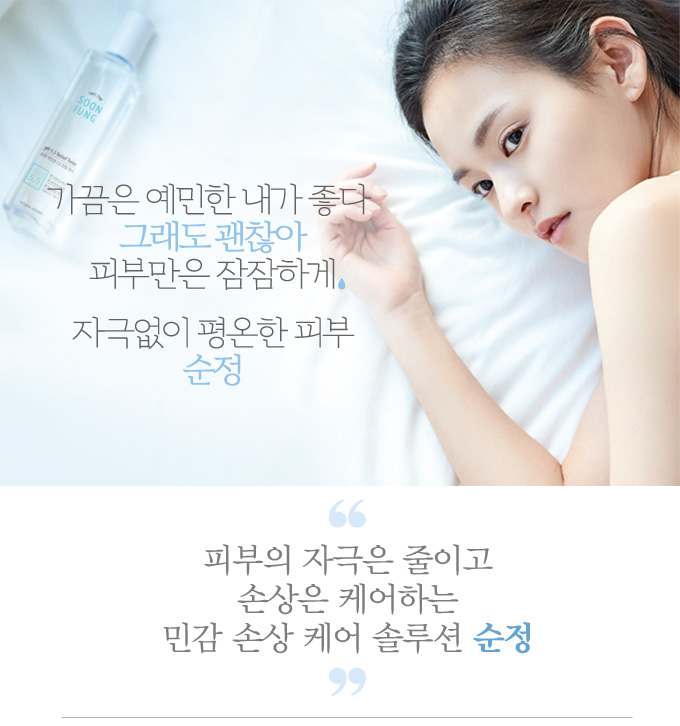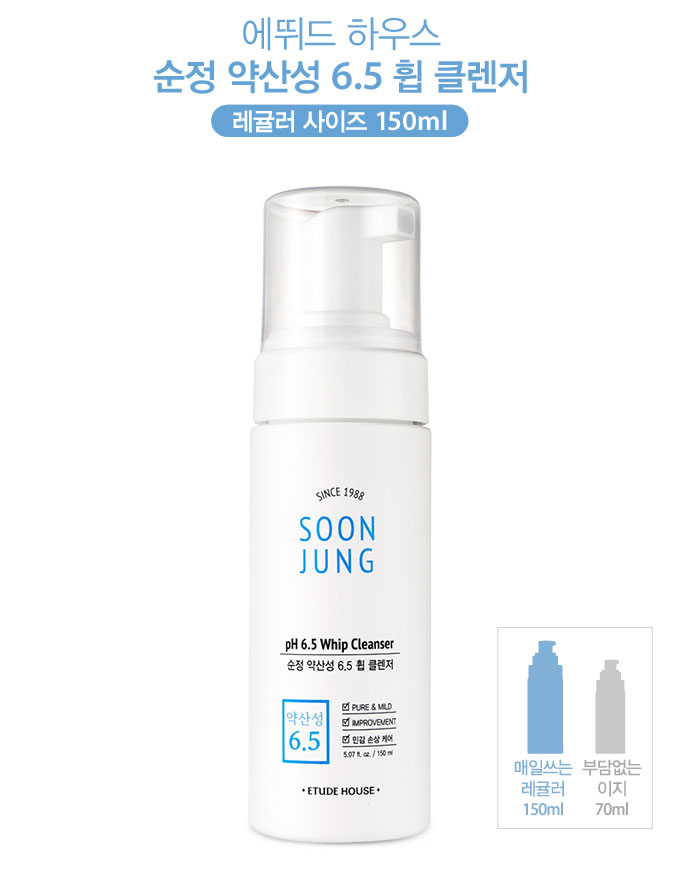 Product Information
Product : [Etude House] SOON JUNG ph 6.5 Whip Cleanser 150ml (Regular Size)
Volume : 150ml


- Sensitive damage care solution which reduces skin irritation and cares damage.

-

Slightly acid pH similar to skin acidity cares healthy skin.

-

Mild cleansing with soft cream texture which reduces skin friction and stress.


- 1

0 kinds of harmful ingredients free (animal ingredient, mineral oil, pigment, fragrance, polyacrylamide,

silicone, Imidazolidinyl Urea, Triethanolamine, PEG surfactant, paraben)

How to use :

Pump 2~3 times to apply onto wet

face massaging softly then rinse off with lukewarm water.