Description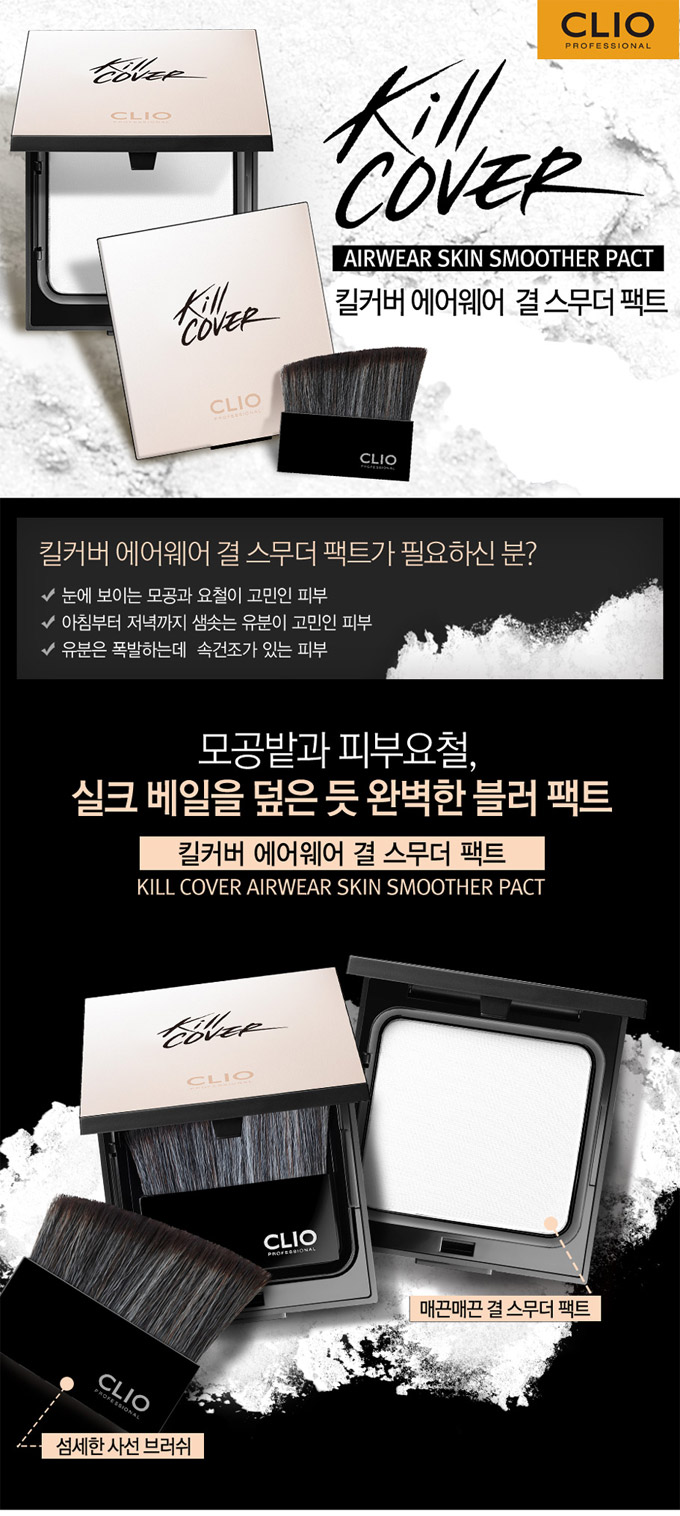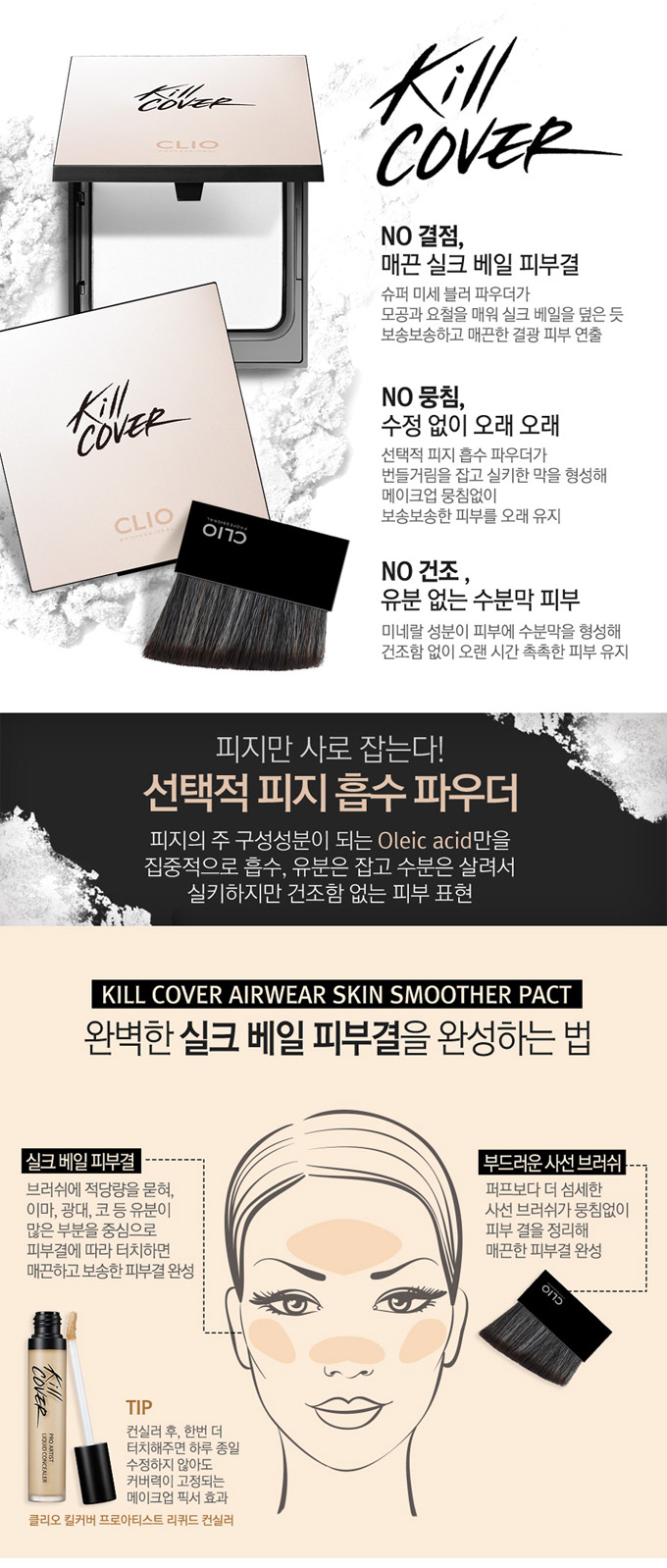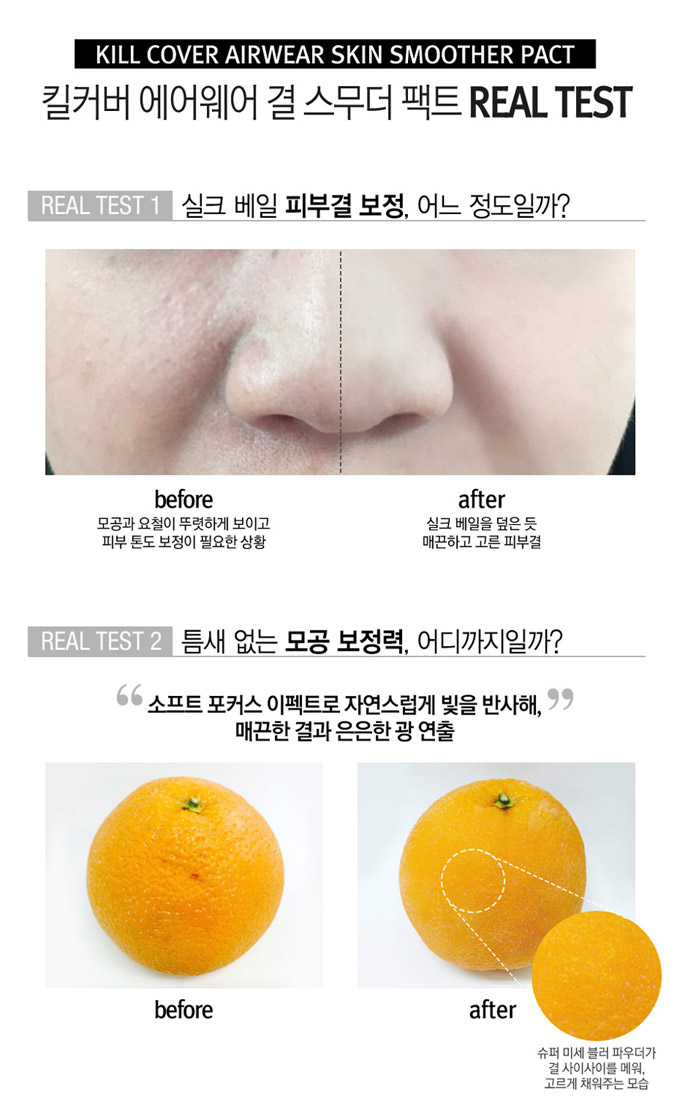 Product Information
Product: [CLIO] Kill Cover Airwear Skin Smoother Pact

Volume : 12g

Like Silk Skin, Pore cover

- Sebum absorbing powder prevents grease with silky shield for clean and soft skin.

-

Mineral ingredient forms moisture shield without drying all day moist skin.

How to use :

Use right amount on brush to touch gently on forehead, cheeks, nose and oily

areas for silky soft skin.